Group Health Insurance
Get a Group Health Insurance quote
You are an employer, faced with rising health care costs.
how can you keep costs down?
Understand your options. Learn all you can.

Gather employee census data.

Submit census data to our agency for a complete evaluation of your situation.
We will work with you to determine the best course of action for you and your company. The savings to you and your employees could be significant.
Let's work together to save you money!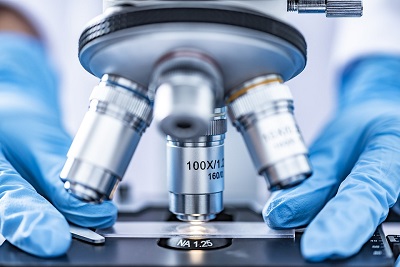 The information below is from a report by the Agency for Healthcare Research and Quality, a division of DHHS. www.ahrq.gov
The Agency for Healthcare Research and Quality Web site provides practical health care information, research findings, and data to help consumers, health providers, health insurers, researchers, and policymakers make informed decisions about health care issues. Their web site does not endorse any commercial web site, and the information below is for educational purposes only.
What Are My Health Plan Choices?
Choosing between health plans is not as easy as it once was. Although there is no one "best" plan, there are some plans that will be better than others for you and your family's health needs. Plans differ, both in how much you have to pay and how easy it is to get the services you need. Although no plan will pay for all the costs associated with your medical care, some plans will cover more than others.
Indemnity and managed care plans differ in their basic approach. Put broadly, the major differences concern choice of providers, out-of-pocket costs for covered services, and how bills are paid. Usually, indemnity plans offer more choice of doctors (including specialists, such as cardiologists and surgeons), hospitals, and other health care providers than managed care plans. Indemnity plans pay their share of the costs of a service only after they receive a bill.
Managed care plans have agreements with certain doctors, hospitals, and health care providers to give a range of services to plan members at reduced cost.
Indemnity Plan
With an indemnity plan (sometimes called fee-for-service), you can use any medical provider (such as a doctor and hospital). You or they send the bill to the insurance company, which pays part of it. Usually, you have a deductible—such as $200—to pay each year before the insurer starts paying.
Once you meet the deductible, most indemnity plans pay a percentage of what they consider the "Usual and Customary" charge for covered services. The insurer generally pays 80 percent of the Usual and Customary costs and you pay the other 20 percent, which is known as coinsurance. If the provider charges more than the Usual and Customary rates, you will have to pay both the coinsurance and the difference.
The plan will pay for charges for medical tests and prescriptions as well as from doctors and hospitals. It may not pay for some preventive care, like checkups.
Managed Care
Preferred Provider Organization (PPO). A PPO is a form of managed care closest to an indemnity plan. A PPO has arrangements with doctors, hospitals, and other providers of care who have agreed to accept lower fees from the insurer for their services. As a result, your cost sharing should be lower than if you go outside the network. In addition to the PPO doctors making referrals, plan members can refer themselves to other doctors, including ones outside the plan.
If you go to a doctor within the PPO network, you will pay a copayment (a set amount you pay for certain services—say $10 for a doctor or $5 for a prescription). Your coinsurance will be based on lower charges for PPO members.
If you choose to go outside the network, you will have to meet the deductible and pay coinsurance based on higher charges. In addition, you may have to pay the difference between what the provider charges and what the plan will pay.
Health Maintenance Organization (HMO). HMOs are the oldest form of managed care plan. HMOs offer members a range of health benefits, including preventive care, for a set monthly fee. There are many kinds of HMOs. If doctors are employees of the health plan and you visit them at central medical offices or clinics, it is a staff or group model HMO. Other HMOs contract with physician groups or individual doctors who have private offices. These are called individual practice associations (IPAs) or networks.
HMOs will give you a list of doctors from which to choose a primary care doctor. This doctor coordinates your care, which means that generally you must contact him or her to be referred to a specialist.
With some HMOs, you will pay nothing when you visit doctors. With other HMOs there may be a copayment, like $5 or $10, for various services.
If you belong to an HMO, the plan only covers the cost of charges for doctors in that HMO. If you go outside the HMO, you will pay the bill. This is not the case with point-of-service plans.
Point-of-Service (POS) Plan. Many HMOs offer an indemnity-type option known as a POS plan. The primary care doctors in a POS plan usually make referrals to other providers in the plan. But in a POS plan, members can refer themselves outside the plan and still get some coverage.
If the doctor makes a referral out of the network, the plan pays all or most of the bill. If you refer yourself to a provider outside the network and the service is covered by the plan, you will have to pay coinsurance.
Your primary care doctor will serve as your regular doctor, managing your care and working with you to make most of the medical decisions about your care as a patient. In many plans, care by specialists is only paid for if your are referred by your primary care doctor.
An HMO or a POS plan will provide you with a list of doctors from which you will choose your primary care doctor (usually a family physician, internists, obstetrician-gynecologist, or pedicatrician). This could mean you might have to choose a new primary care doctor if your current one does not belong to the plan.
PPOs allow members to use primary care doctors outside the PPO network (at a higher cost). Indemnity plans allow any doctor to be used.
Courtesy: The Agency for Healthcare Research and Quality Web site provides practical health care information, research findings, and data to help consumers, health providers, health insurers, researchers, and policymakers make informed decisions about health care issues.
Source: Agency For Health Care Research and Quality