The single biggest investment you may make in life is your home. Are you sure you've protected your investment? Let us review your homeowner's policy with you and make sure there are no gaps in coverage.
Basic Coverages Included in Homeowner's Policies:
Property Damage Coverage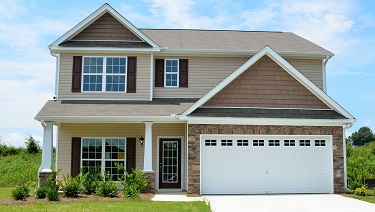 "Property Damage" coverage is designed to help pay for damage to your home and personal property.
"Other Structures" coverage will help protect your detached garage, tool shed, and other unattached structures. Generally, the coverage is 10% of the amount for which your home is insured.
"Personal Property" coverage helps pay for a loss of your personal possessions, such as clothing, furniture, TV, stereo and other unattached personal items. You may want to review this coverage with us, to make sure you are adequately protected in this area.
Personal Property Floater
A homeowner's insurance policy normally provides limited coverage for collectibles, jewelry, furs, etc. It may be necessary to insure your valuables with a Personal Property Floater. A Personal Property Floater provides coverage that is broader than the coverage in your standard homeowners insurance policy.
Personal Liability Coverage
Your homeowners policy provides Personal Liability coverage to help protect you against a non-auto claim in which you were at fault. Liability coverage in your policy covers both the cost of defending you and damages the court orders you must pay. Liability insurance does not have a deductible that you must meet before the insurer begins to pay losses. We can review your current limits of coverage, and help make sure you have enough protection in this area.
Medical Payments Coverage
Medical Payments coverage is designed to pay for an injury to someone OUTSIDE your family. It can often help settle "small" injuries outside of court before they become BIG claims in court. This is not medical coverage for your and your family.
Additional Living Expenses
Where will you live if your home is badly damaged?
If move into a hotel or apartment for awhile because of damage caused by a covered loss, your homeowners policy will normally cover the stay, subject to policy limits.